Nothing About Us Without Us
The Student Panel, one of the most popular events during Disability History Month, is a venue for students with various disabilities to talk about how they overcome obstacles on a day-to-day basis.
Informative Presentation
During the month of April which is Disability History Month, one of the most popular events presented by SDS is the Student Panel.
Wheelchair Tennis Fun
Ashley, an SDS Graduate Assistant eyes up the tennis ball to serve an ace during Disability History Month.
More Wheelchair Tennis Fun
Faith, an SDS Graduate Assistant uses some body language to hit the tennis ball during Disability History Month.
Wheelchair Tennis Time
Wheelchair tennis is one activity that is presented by SDS during Disability History Month.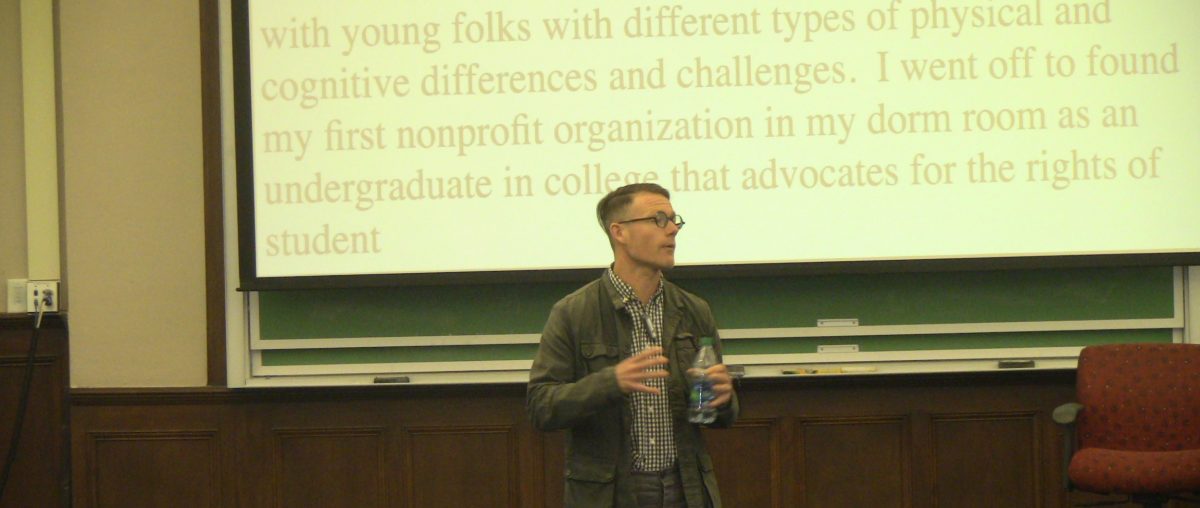 Disability History Month Seminar
Jonathan Mooney, an award winning writer, entrepreneur, activist, and advocate tells his life story about living with dyslexia and ADD.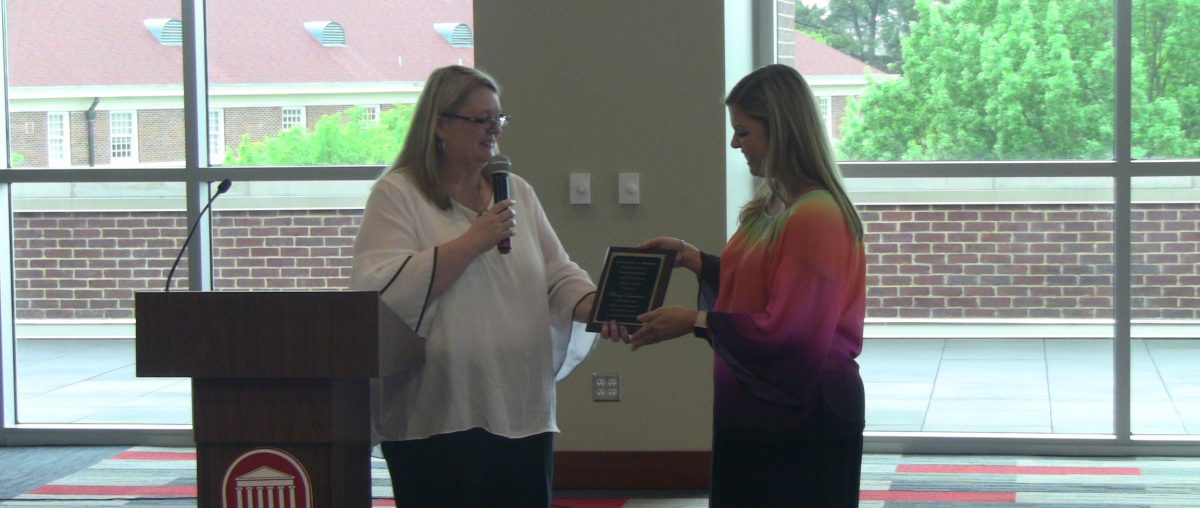 2019 Staff Access Award Recipient
Dr. Macey Edmonson is selected by students with disabilities to be the recipient of this years Staff Access Award.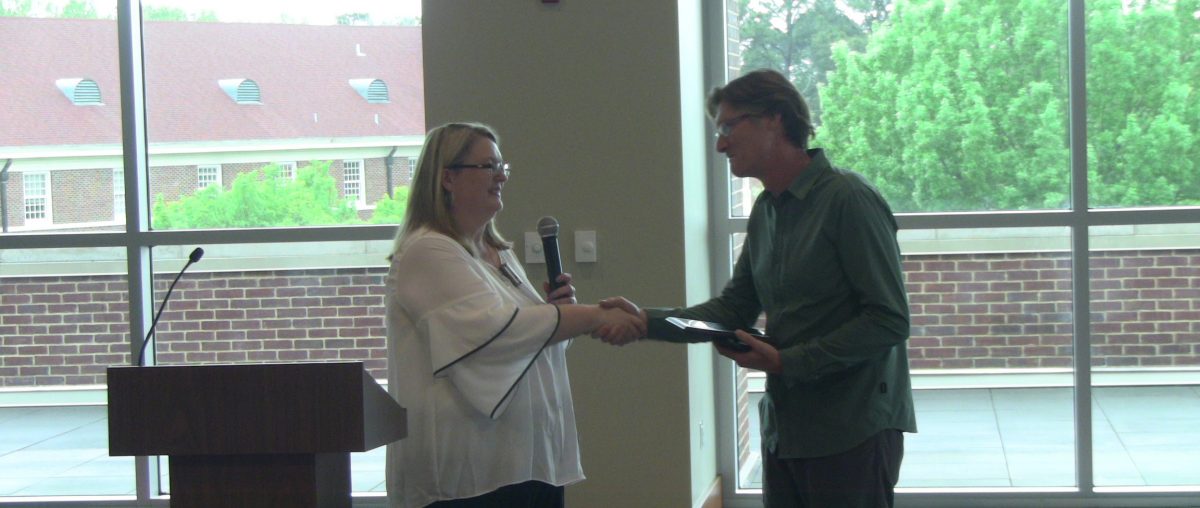 2019 Faculty Access Award Recipient
Mr. Alan Arrivee, a faculty member, is the recipient of this years Faculty Access Award. This award is given to those who go above and beyond to advocate for students with disabilities.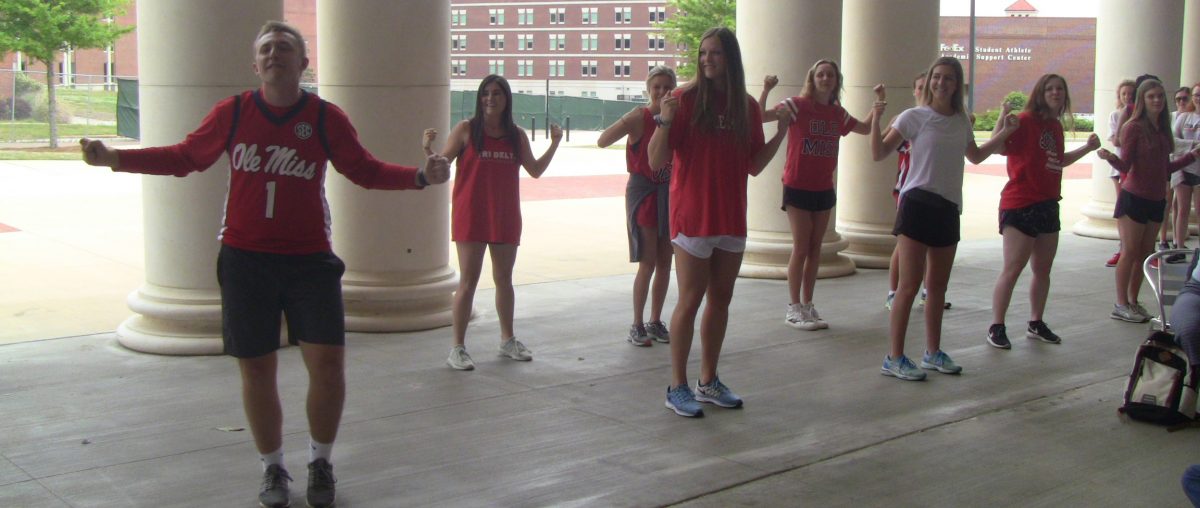 Get Down, Get Down!
The ASL Flash Mob gets the rhythm and signs to songs of today during the finale of Disability History Month.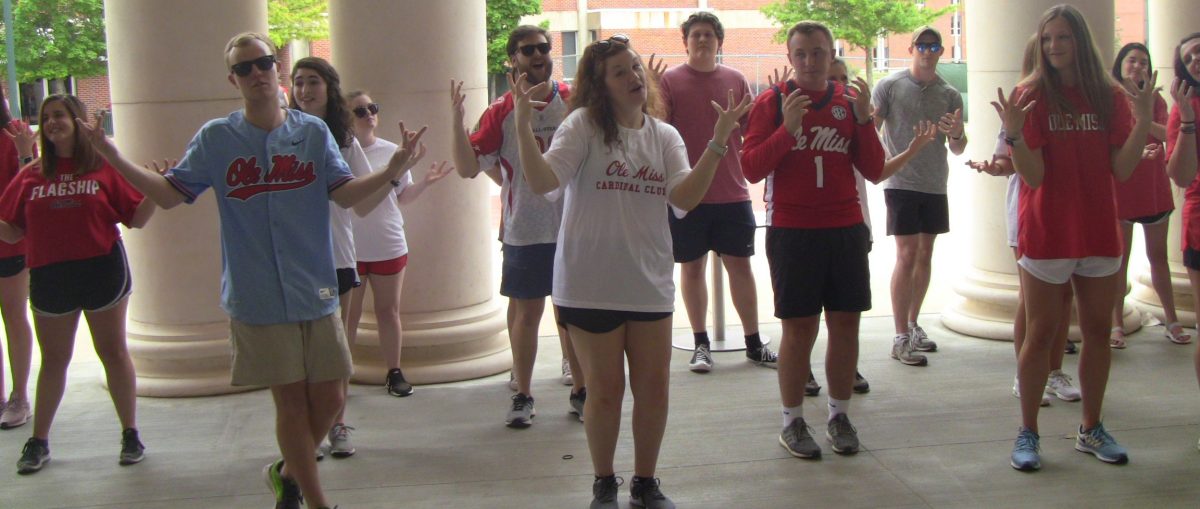 ASL Students Sign To A Song
American Sign Language students take part in the UM Hand Band finale during Disability History Month.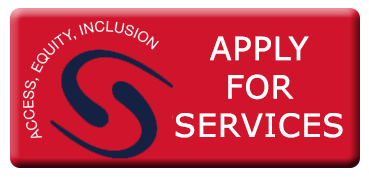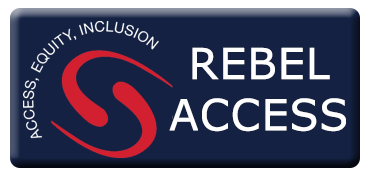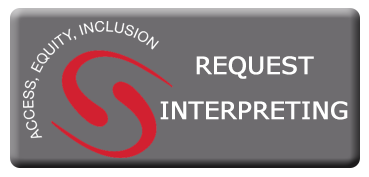 COVID VACCINE MANDATE INFORMATION FOR UNIVERSITY EMPLOYEES
(Including Graduate and Undergraduate Student Employees)
In order to comply with Executive Order on Ensuring Adequate COVID Safety Protocols for Federal Contractors and the Safer Federal Workforce Task Force's "COVID-19 Workplace Safety: Guidance for Federal Contractors and Subcontractor," all University employees (including faculty, staff, graduate and undergraduate student employees) must be fully vaccinated by December 8, 2021, unless legally entitled to an exemption.
Welcome to Student Disability Services at the University of Mississippi!
In collaboration with the larger campus community, SDS assists the University in its commitment to protect the civil rights of students with disabilities and to assist with the design of more welcoming and inclusive environments. SDS is responsible for determining support for a student's disability-related need for accommodations and for facilitating, through an interactive process with students and faculty, the removal of unintentional curricular and programmatic barriers.
Please do not hesitate to reach out to us if you have any questions about our policies and procedures or the ways in which we can work with students to ensure an equal opportunity for academic success.